Typical Weather in Lisbon
Lisbon has a Mediterranean climate with mild, rainy winters and warm to hot, dry summers. The average annual temperature is 21.3°C during the day and 13.5°C at night. In July the high temperature during the day averages 27.9°C, and the low temperature at night averages 18.2°C. July is the driest month of the year. Expect sun and little or no rain.
Among European cities with a population above 500,000, Lisbon has one of the warmest winters and one of the mildest night time temperatures, from an average of 8.3°C in the coldest month, to  18.6°C in the warmest month. The minimum temperature recorded in Lisbon was −1.2°C in February 1956 and −1°C in January 1985. The maximum temperature recorded in Lisbon was 42°C on 1 August 2003.
Arrival
Humberto Delgado Airport is located inside the city, just 10 minutes away from the IPhO2018 hotels and other relevant sites. The organisation will meet the different delegations at Humberto Delgado Airport. 
http://aeroportolisboa.pt/en/lis/home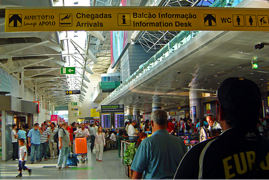 Visa
Delegations are responsible for arranging their own visas. Portugal is a member of the Schengen agreement together with other 26 European states that have officially abolished passport and all other types of border control at their mutual borders. The area mostly functions as a single country for international travel purposes, with a common visa policy. For more information regarding the Schengen visa, if you require one, and how to obtain it, please visit the Portal das Comunidades Portuguesas website:
http://www.secomunidades.pt/vistos/index.php?lang=en
Currency
Portugal uses the Euro, the official currency of the European Union. Currently 19 of the 28 member states use the euro (eurozone). It is the second most traded currency in the foreign exchange market after the United States dollar. The euro is subdivided into 100 cents (defined as eurocent). Notes are issued in €500, €200, €100, €50, €20, €10, and €5 denominations, though you might have problems in using €500 and €200 banknotes at stores. Each banknote has its own colour and is dedicated to a different artistic period of European architecture. The coins are issued in €2, €1, 50c, 20c, 10c, 5c, 2c, and 1c denominations. The coins have a national side showing an image specifically chosen by the country that issued the coin. Euro coins from any member state may be freely used in any nation that has adopted the euro.

Electric supply
In Portugal the power sockets are of type C and F. The standard voltage is 230 V / 50 Hz.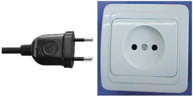 Type C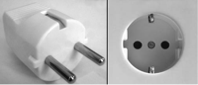 Type F